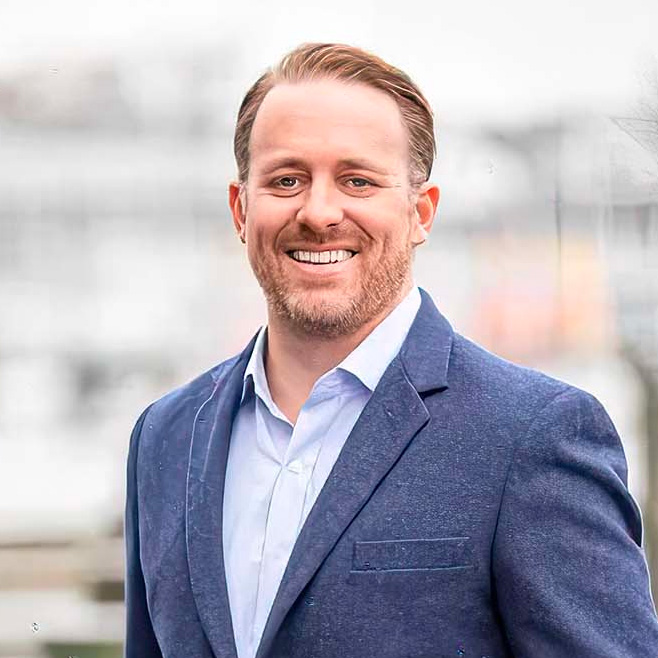 President / Broker / Principal
Justin joined Hyatt Commercial in 2017 with more than 10 years' experience in the commercial real estate industry.  As President, Justin directs the overall operations of the Hyatt Commercial Brokerage company to include the management of more than 12 agents, strategic planning, business development, and branding / marketing.  In his role as President and Broker, Justin has assisted clients in a variety of industries to develop real estate strategies that maximize their resources and recognize targeted business and real estate goals. As a Principal of the Reliable Group, Justin supports the sales, leasing, and acquisition strategies of the company's growing portfolio of real estate assets.
Justin is a 6th generation Annapolitan and a graduate of St. Mary's High School and the University of Virginia with deep roots in the real estate and business communities across the Mid-Atlantic. He is an active member of the Touchdown Club of Annapolis, the Royal Blue Club of St. Mary's, and the Virginia Lacrosse Alumni Network.  In his free time, Justin enjoys playing golf as a member of the United States Naval Academy Golf Club, as well as spending time on the Chesapeake Bay with his family and friends. Justin currently lives in Annapolis with his wife Courtney and two young children.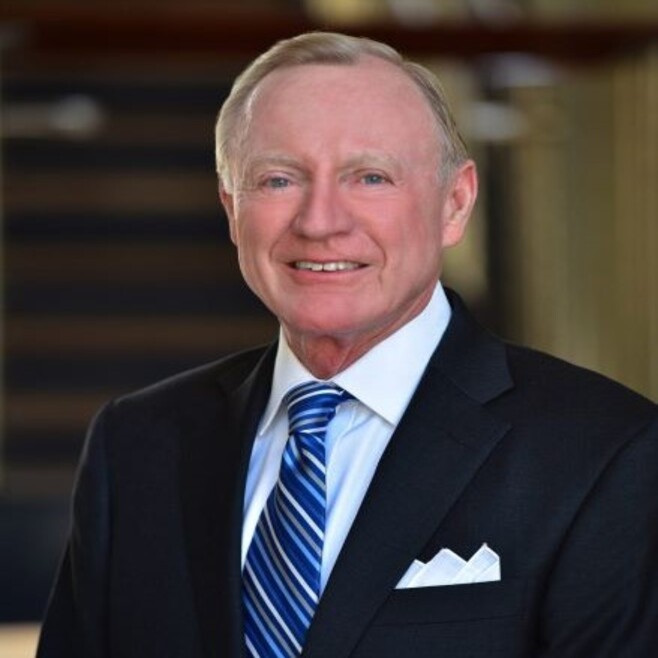 The Owner/Broker of Murphy Commercial Real Estate Services, a team of Hyatt Commercial. Formerly, the Managing Partner of Murphy Hogan Commercial Real Estate. Previously held the position of President at Smithy Braedon/ONCOR International, as well as President and Chief Executive Officer of the Prince George's County Economic Development Corporation. A native Washingtonian, he brings the experience of serving in the US Marine Corps with distinction as a decorated Vietnam veteran.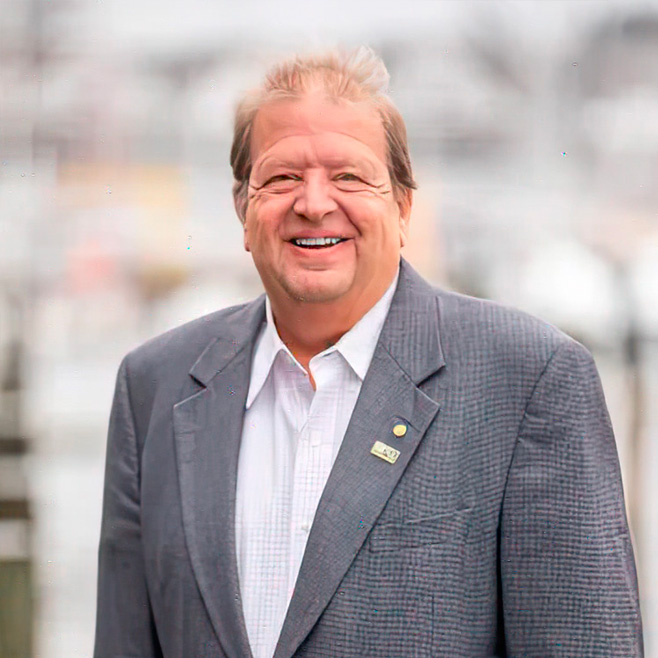 William "Bill" Steffey has been involved in commercial real estate brokerage and real estate development for over 40 years, specializing in site selection, market analysis, fee development, consulting, site disposition services, and investment sales. Throughout his career, Bill has received the accolades of Certified Commercial Investment Member (CCIM) and Counselor of Real Estate (CRE).
Bill's portfolio as a broker and developer includes over 30 separate transactions for 7-Eleven and Rite Aid. He supplements this with his decades of involvement in high-profile developments, including Target, Home Depot, and Kohls, that span from 90,000 square feet to 1,500 (+/-) acres.
Adding to his extensive work history, William has also closed transactions with several organizations including Walgreen's, CVS, Bank of America, Popeye's,   Royal Farms, and more.  Meanwhile, he's also managed deals with property owners in the market for acquisition, investment, sale, or lease.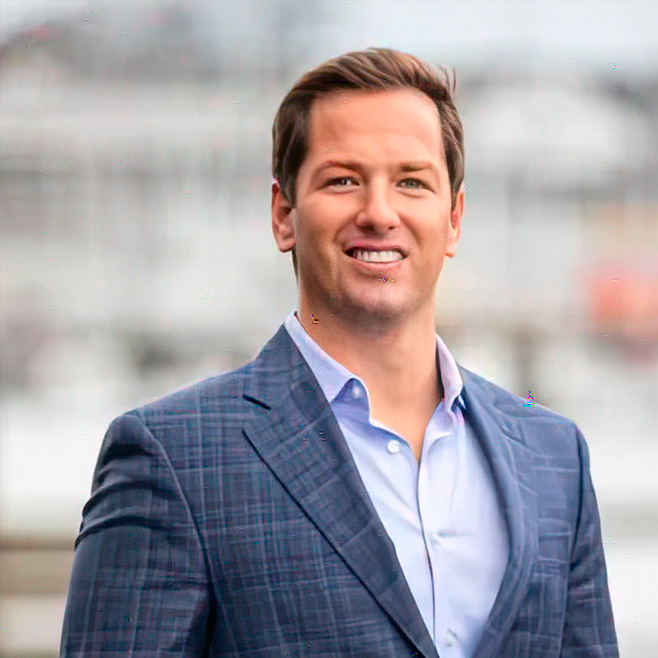 As Sr. Vice President of Sales & Leasing, John specializes in office/medical office, flex, and multifamily sales and leasing assignments representing both landlords/tenants and buyers/sellers throughout Maryland. His experience on both sides of transactions enables him to play a strong advisory role in truly understanding and representing his clients' needs. John's extensive market knowledge coupled with his strategic approach to developing and executing real estate strategies has provided his clients with invaluable information and resources to help drive their real estate decision-making.
John received a B.S. in Business Administration from Towson University where he was a member of the men's lacrosse team. He is deeply invested in both community and industry associations, including NAIOP Maryland, Cybersecurity Association of Maryland (CAMI), Anne Arundel Commercial and Industrial Association (AACIA) and sits on the board of the Touchdown Club of Annapolis. John resides in Annapolis with his wife Bethany, his daughter Finley and white lab Paisley.  John also is a volunteer lacrosse coach for youth teams including his alma mater, DeMatha Catholic High School.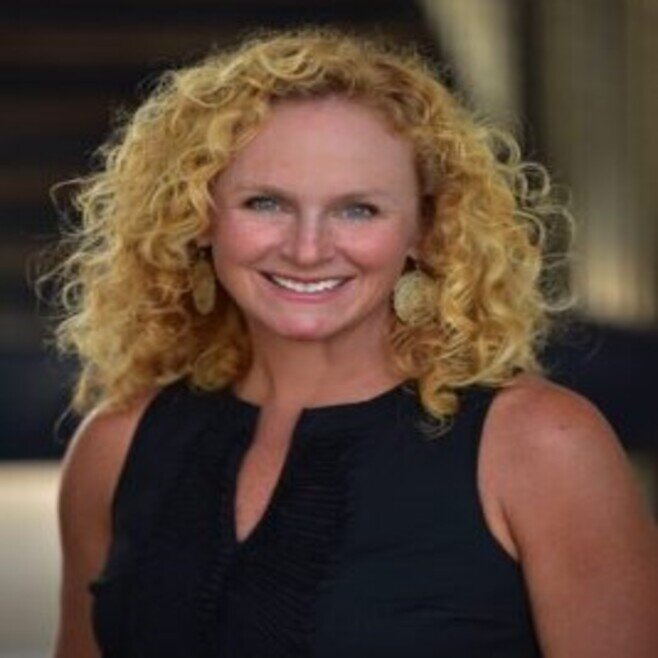 Laurie brings extensive sales, business development, and marketing strategy experience to Murphy Commercial and her clients. Specializing in tenant and landlord representation, she has served diverse industries including Anne Arundel Medical Center, California Closets, MGM Consulting, and more.
Formerly a creative partner at KGZ Graphics, Laurie excels at marketing solutions. She holds a B.S. in Marketing from the University of Maryland, College Park. An active volunteer, she's involved with the Arthritis Foundation and the Howard County Tina Broccolino/Claudia Mayer Cancer Foundation. In her free time, Laurie enjoys tennis, good food, and cherished moments with family and friends.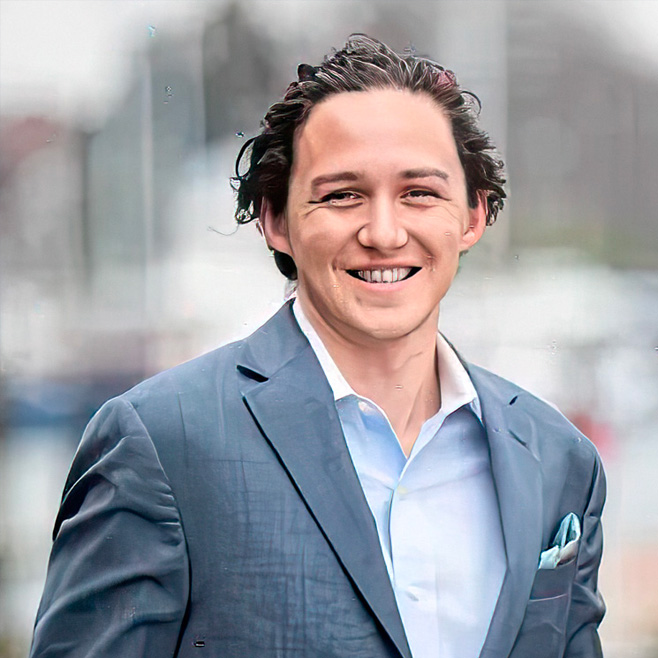 Cecil joined Hyatt Commercial in December of 2017 and has grown into the role of Sr. Vice President of sales and leasing. He works as a broker for the sale, acquisitions, and leasing of commercial real estate in Central Maryland and the surrounding markets. Cecil has diverse experience, including work as a social media consultant to a victorious mayoral campaign, coordination of events for accredited investor groups, and is a skilled public speaker, having spoken on stage with renowned speakers Gary Vaynerchuk and David Obsborn. He currently sits on the Board of Directors for the Chesapeake Baysavers Foundation and is an active member of the Comptroller of the State of Maryland's Business Advisory Council.
Mr. Cummins is an alumna of McDaniel College with a Bachelor of Arts degree in Economics, Accounting, and Business Administration. He is a native of Annapolis and currently residents in the Eastport neighborhood of Annapolis. He enjoys spending time seeking adventure around the world.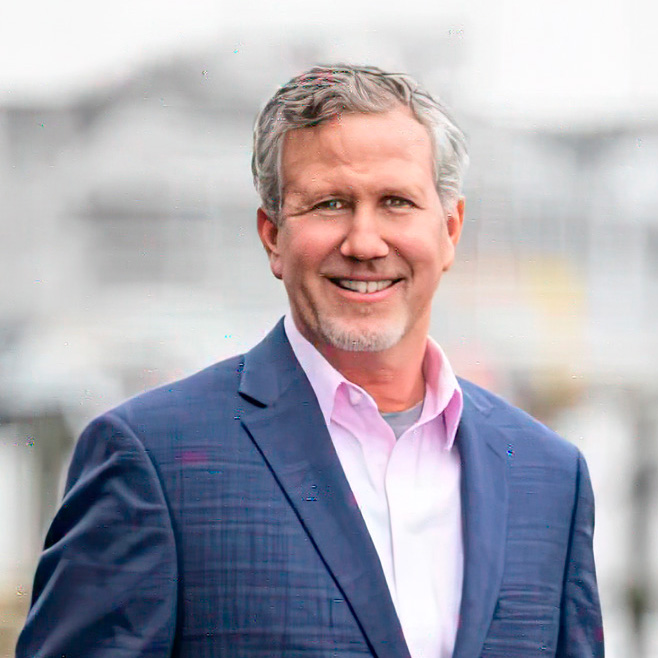 John Sindler joined Hyatt Commercial in 2012 and now serves as Sr. Vice President, Sales and Leasing. He has worked in the commercial real estate industry since 1995, following a decade in general construction where he focused predominantly on municipal contracts. His development knowledge leverages a solid foundation in working with industrial tenant representation.
As an active broker in the Baltimore-Washington corridor, John has closed both relet and development deals for industrial, office, and retail transactions for both local and national companies. A significant part of John's real estate knowledge on tenants, landlords/property owners, and development opportunities derives from his membership of the Route 1 Revitalization Committee and his position as co-chair on the Board of Directors of the Economic Development Committee of the Baltimore-Washington Corridor Chamber (BWCC). With a tenant representation of core business, John's expertise includes user-building sales and leasing, office/industrial/retail /land development, portfolio leasing, management, disposition, and acquisition.
John, a graduate of Loyola College, has fostered his strong community ties through his involvement with development committees, volunteering and coaching a Howard County youth program, and his position as coach for Mount Saint Joseph High School in Baltimore.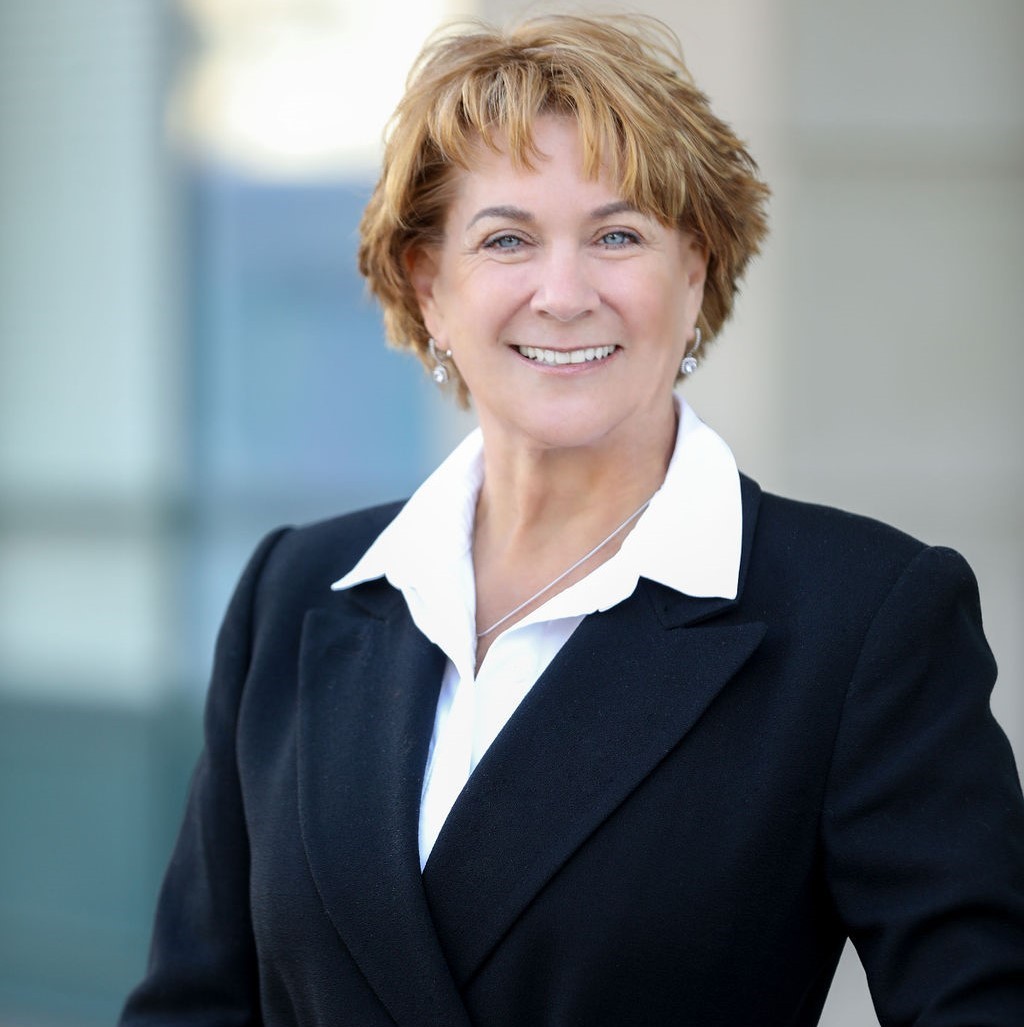 Judith brings over 35 years of experience to the Hyatt Commercial team serving as Vice President for the firm. Judith specializes in representing commercial property owners helping to maximize their wealth through acquiring, disposing and leasing investment real estate assets. Focus area is the BWI corridor, to include Anne Arundel, Calvert, Queen Annes, Frederick, Prince Georges Counties and currently working to obtain her brokers license in Florida.
Judith's career started at 20 years old after purchasing her first investment property. Shortly after, she took a real estate class at BCCC and obtained her license in 1989. Judith spent 27 years in the residential investment market flipping homes while holding her MHIC license.  Judith primary work included the redevelopment of distressed properties and new construction projects as well as property management. Acting as general contractor for projects has provided her a strong base knowledge of building and zoning codes, landlord tenant relationships, financial evaluation of projects, risk management, and land use.
Judith graduated from the Merrick School of Business at the University of Baltimore in 2016 with a BS in Real Estate and Economic Development. She is also alumni of Martin Spaulding HS and has an Associated Arts Degree in Finance from Baltimore Community College.
Judith has served as Executive Director of the Anne Arundel Assoc of Realtors Legislative Board, served as committee member for Urban Land Institute studying rising tides, brought awareness to Arts Community working with the Arts Council, past board member of Severna Park and Southern Anne Arundel County Chambers of Commerce, past president of Southern HS sports boosters. She is also a breast cancer survivor and active with the Wellness House in Annapolis helping others. Current member of Anne Arundel Commercial and Industrial Assoc (AACIA).
A sample of clients Judith has served include: Third Eye Comics, PSN Media, TintMD, JB Fay & Co, AC Paving, Bernward Consulting, Sinclair Processor, Smithey law Group, The Roofing Experts, Burkhart Homes, Conkling Foster CPA, Herbst Law,  Dr Doring, Creative Spaces, LRS Federal, CBSI, Academy Chem-dry, Malibu Windows, Rome Technologies, Bull's Tires, Hyatt Properties, YWCA, Bob Fox Services, Bethany Aire, R & D Masonry, Chesapeake Baptist Church, Harvest Baptist Church.
Judith splits her time between Jupiter Florida and Crownsville Maryland where she lives with her family and enjoys biking, hiking, swimming, tennis, golf, and spending time with her two grandchildren.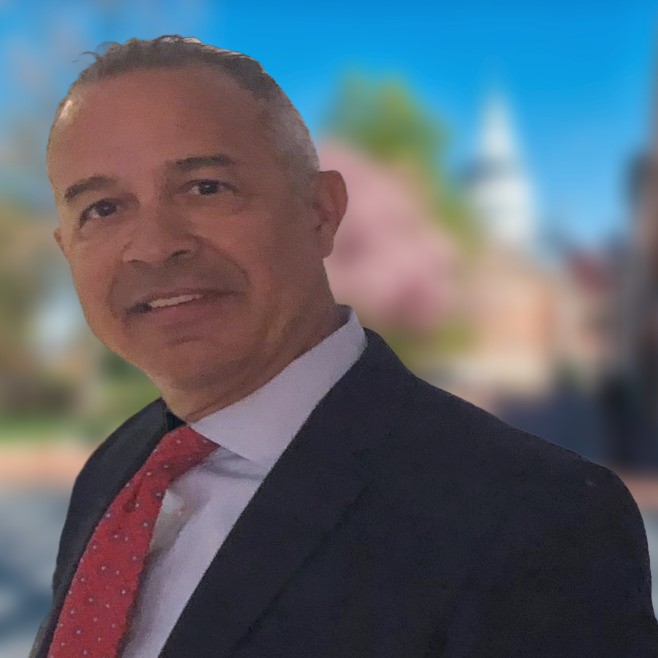 Sr. Vice President / Assoc. Broker
Eduardo "Eddie" C. Trujillo
Eddie Trujillo has joined Hyatt Commercial as Senior Vice President of Sales & Leasing – Associate Broker. Eddie specializes in office/medical office, flex, industrial, retail, GSA, and multifamily sales and leasing assignments representing both landlords/tenants and buyers/sellers throughout the Washington-Baltimore region.
With nearly 40 years in the industry, Eddie has represented nonprofits, financial services and law firms, local and national retail clients as well as local and national landlords, purchasers, and sellers throughout the region.  Eddie's clients benefit from his solutions focused perspective on deal making.  He aggressively pursues his clients' objectives and structures solutions that achieve their goals.
Eddie received a Bachelor of Science in Business Administration in Marketing from Georgetown University, McDonough School of Business. He is married with three children and resides in Annapolis, Maryland.
Eddie serves his community by volunteering on the board of USA Lacrosse – Chesapeake Chapter, as well as on the board of Academy of Hope, D.C. Charter Adult Education School.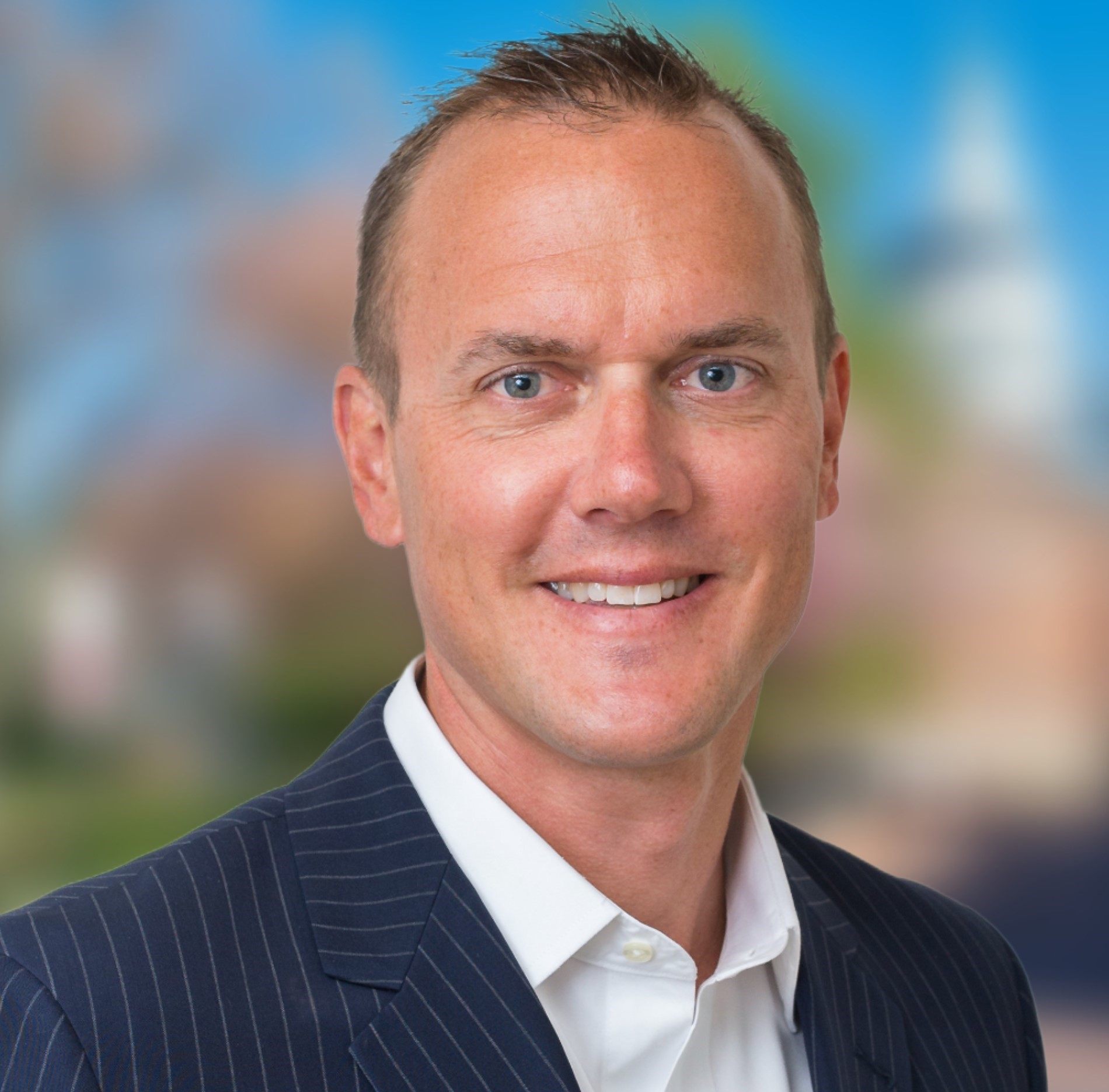 Vice President / Marina and Waterfront Industrial
Jeff Griesbauer serves as Vice President of Sales and Leasing, focusing on Marina and Waterfront Industrial properties. With a distinguished 20-year career in marina brokerage, Jeff joined Hyatt Commercial in June 2022 to spearhead the expansion of our maritime brokerage practice. His expertise lies in representing clients with waterfront or water-served requirements, and he has successfully closed notable deals including Bay Bridge Marina in Stevensville, MD, and the Prime Marina portfolio on Martha's Vineyard.
Beyond his professional role, Jeff is deeply engaged in the community as the Vice President of Falmouth Commodores in the Cape Cod Baseball League. He is a Cape Cod resident who enjoys pursuits such as golf, pickleball, and spending cherished moments with his family.
Jeff's wife, Beth, excels in artificial intelligence sales. His son is a student at the College of Charleston, while his daughter is currently attending the University of Rhode Island.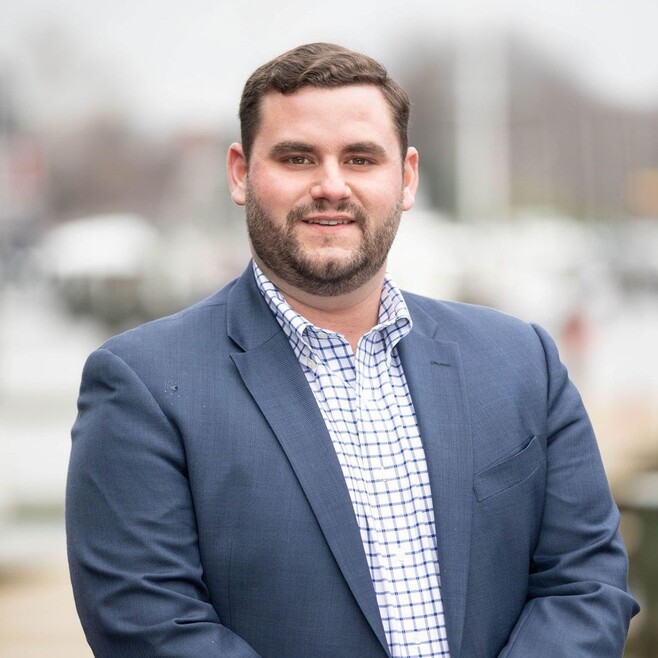 Senior Sales and Leasing Associate
Since his arrival at Hyatt Commercial in 2017, George has focused on retail brokerage services throughout the Central, Southern Maryland, and Eastern Shore regions. With a background representing various property types, George has built valuable relationships with both national and local landlords and now serves as a senior sales and leasing associate with Hyatt. George has now completed tenant representation work for national tenants seeking opportunities in new markets and local tenants looking to grow their footprint in the existing market.
George graduated from Barton College in 2015 with a BS in political science and was a member of the men's golf team. He remains an avid golfer playing in state and national amateur events, as well as volunteering his time as assistant coach to the golf team at his alma mater, DeMatha Catholic High School. George now resides in Annapolis and stays involved in the community by volunteering with Historic Annapolis.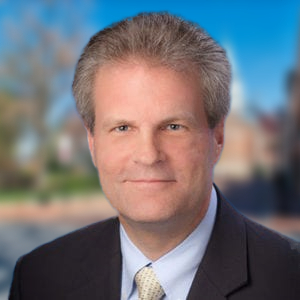 Randy Miller brings nearly two decades of seasoned management experience to his role, successfully representing diverse clients as tenants, landlords, investors, business owners, and corporations. His journey includes thriving in roles with E&J Gallo Winery and founding a successful marketing business with NASA, Marriott, Anheuser-Busch, PepsiCo, and local clients.
With a transition to commercial real estate, Randy's corporate training, entrepreneurial drive, and deal-making skills coalesce to meet client needs adeptly. Off-duty, he enjoys sailing, racing, biking, and quality time with loved ones.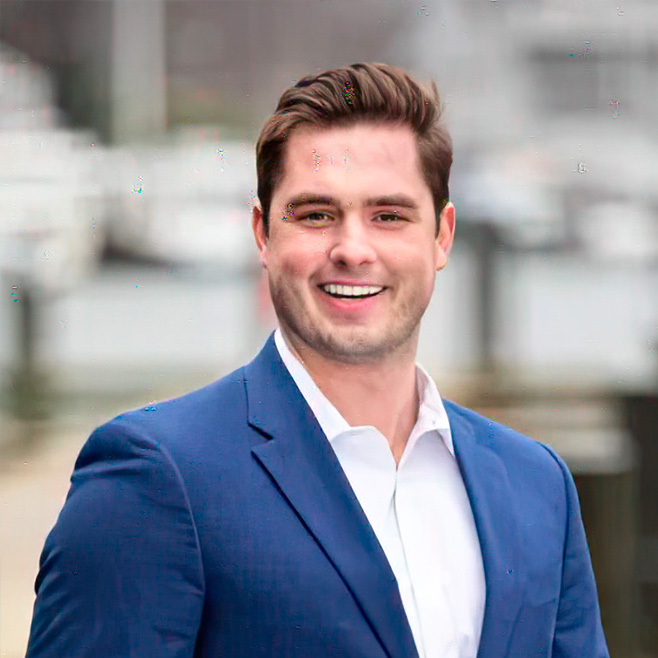 Sales and Leasing Associate
Shane Denman joined Hyatt Commercial as a Sales and Leasing Associate and represents both landlords and tenants throughout Central and Southern Maryland, as well as the Eastern Shore. Shane works closely with Vice President and industry veteran John Gallagher to provide his clients with exceptional service and close attention to detail.
Prior to joining Hyatt, Shane received a B.A. degree from Towson University. He regularly volunteers for nonprofits like the Light House Shelter in Annapolis and The Brendan Looney Foundation. As an alumnus of DeMatha Catholic High School, Shane organizes and leads the Brendan Looney Foundation's annual Young DeMatha Alumni Golf Tournament.
Shane is an Anne Arundel County native and currently resides in Annapolis with his wife Sami and their dog Gibson.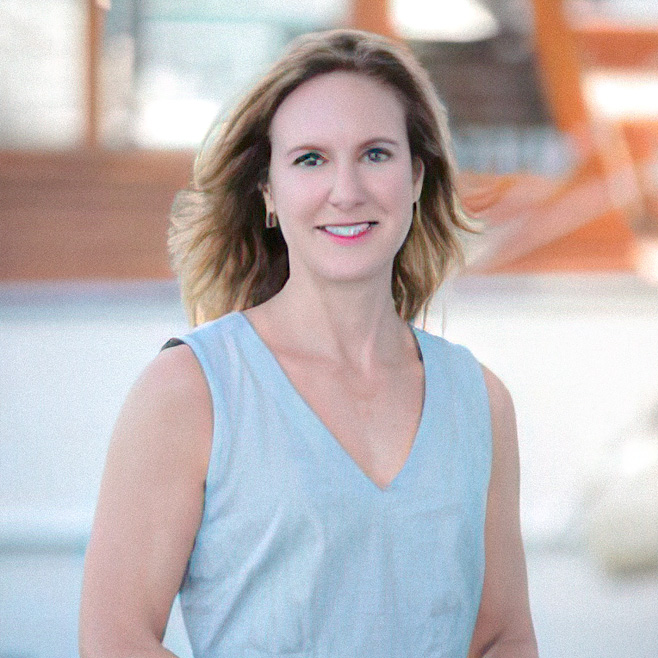 Senior Sales and Leasing Associate
Treva Ghattas, a valued member of Murphy Commercial Real Estate, a Team of Hyatt, leverages her robust background in workplace strategy and real estate optimization. Her expertise streamlines the process of expansion, relocation, or new location development, enabling clients to stay focused on their core business. She serves diverse sectors including office, medical, education, non-profit, manufacturing, and hospitality. Among her notable clients are Johns Hopkins Hospital, APL, University and School of Medicine, MedStar, Brown Advisory, Tenable, and JLG.
Treva's prior experience includes managing a commercial furniture and architectural products dealership, overseeing design and project management. She continues to actively furnish workplaces and engage with ULI Baltimore.
In her leisure time, Treva indulges in Chesapeake Bay boating and wakesurfing with her family. As a resident of Baltimore's Little Italy, she embraces city living and operates an AirBnb to share Baltimore's vibrant culture.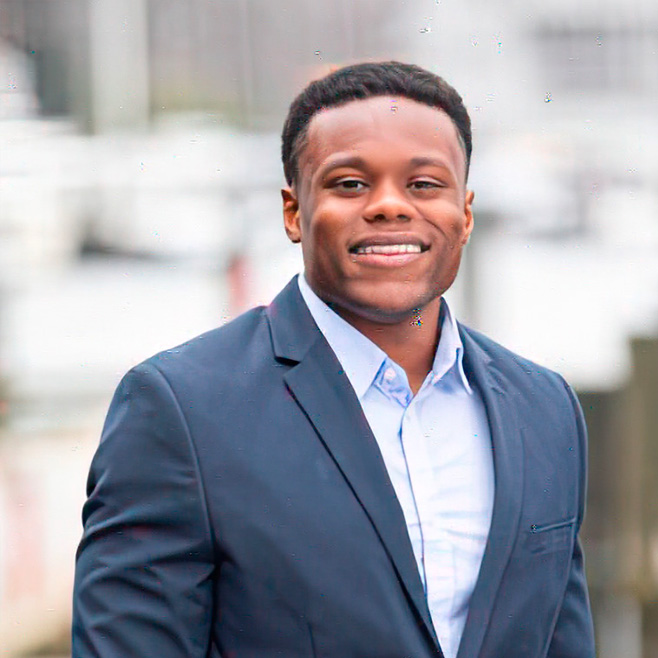 Sales and Leasing Associate
Eric Pinkett joined Hyatt Commercial this year as a sales and leasing associate, working alongside Cecil Cummins, vice president of sales and leasing. Prior to joining Hyatt, Eric worked as a real estate investor and invested in various residential properties on the Eastern Shore of Maryland. Drawing from his prior work in the same area, Eric now specializes in the sales and leasing of multi-family and retail properties on the Eastern Shore.
In 2019, Eric graduated with a BA degree from McDaniel College and was a member of the football team. He is a native of Chestertown and now resides in Dover, DE where he serves as a member of United Church and works as part of their correspondence team.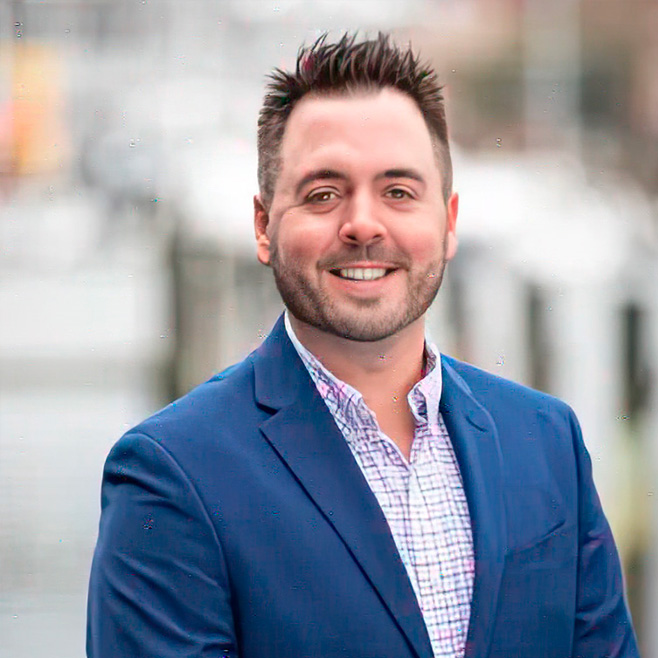 Sales and Leasing Associate
Tyler Wood joined Hyatt Commercial in 2021 as a Sales and Leasing Associate. His work primarily focuses on the Southern Maryland area, where he has been a lifelong resident.  With an expansive knowledge of the local real estate and business communities, he now specializes in commercial real estate sales and the leasing of professional and medical offices, flex space, and retail/industrial/land properties.
Tyler is an alumna of Limestone College ,where he was a member of the baseball team, and graduated with a degree in business management. He now lives in Hughesville where he continues to be heavily involved in the baseball community as a player a coach.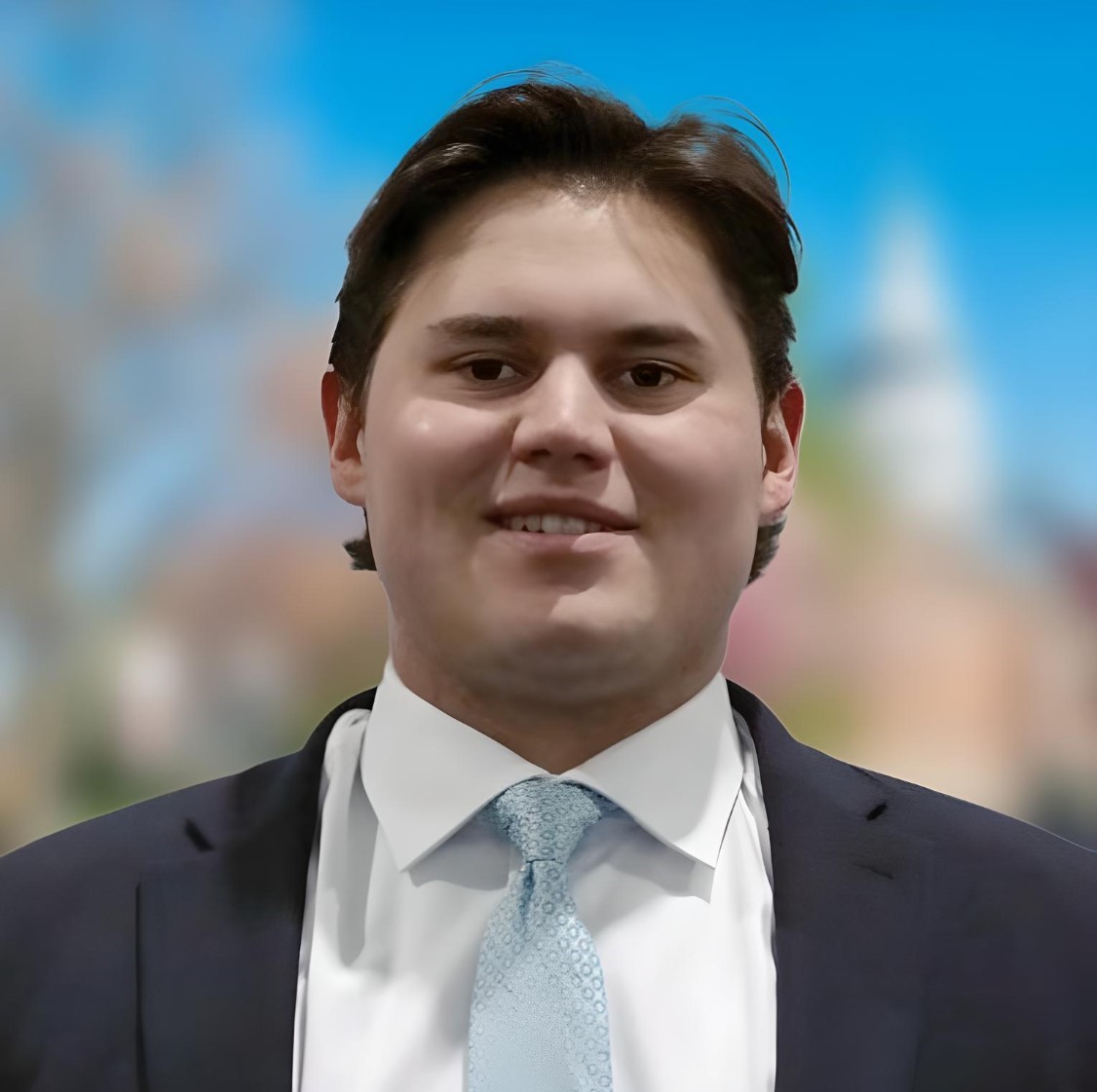 Sales and Leasing Associate
Collin Mercier joins Hyatt Commercial as a Sales and Leasing Associate and will enter the retail world handling the Tri-Counties of Southern Maryland. Collin interned with Hyatt Commercial in the Spring of 2022 under the supervision of Senior Sales and Leasing Associate George Shenas.
Before joining Hyatt Commercial, Collin received a B.S. degree from Towson University and was a member of the club hockey team. In his free time, he enjoys playing golf and hockey. Collin currently resides in Annapolis.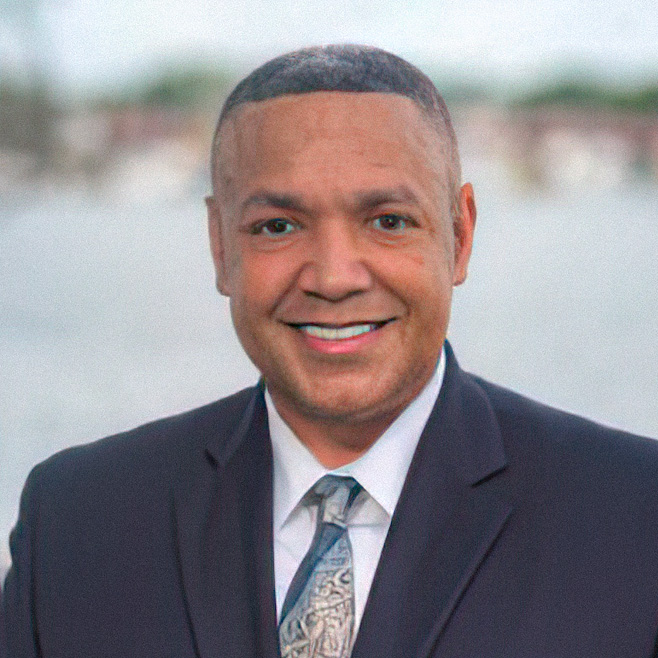 Sales and Leasing Associate
Robert joined the Murphy Team as a Sales and Leasing Associate in 2020.
Before joining the team, Robert worked as a senior medical sales consultant for a service-disabled veteran owned small business and was responsible for the sales, marketing and management of accounts for VA Medical Centers in Baltimore, Oklahoma City and Houston.
A 31-year Naval Officer and Operation Desert Storm veteran, he retired in 2019 as a Navy Captain. Prior to retiring, he served as the Director of Safety at the United States Naval Academy and managed a multifaceted prevention program that ensured the safety and welfare of 6500 personnel and 300 facilities.
A strong background in project management and community outreach, Robert was the Director of Operations for Navy Recruiting in 2014-2015 and led the strategy development and operational management of the Navy's recruiting efforts throughout the United States, including the recruitment of over 62,000 personnel.
As a prior lead analyst for the Office of the Secretary of the Navy during a Base Realignment and Closure review, he identified facility relocations and closures that resulted in $255 million in projected savings.
Robert had been an investor in residential rental properties throughout the country for many years and decided to pursue a career in commercial real estate due to his entrepreneurial spirit and strong desire to work with business owners, investors, non-profit companies, corporations and state and federal government agencies.
An engaged Maryland resident, he was appointed to the Board of Appeals by the Mayor of the City of Annapolis and to the Maryland Park Advisory Commission by the Governor both in 2019.
Always active in the community, Robert was previously a Big Brother in the Big Brothers/Big Sisters of Southern Maryland program and a volunteer and board member for the American Red Cross. He currently serves on the boards of the Anne Arundel County Boys and Girls Club and the Rotary Club of Annapolis as the Vice President of Community Outreach. He is also actively involved as a mentor in two Annapolis youth mentoring programs.
He has a Bachelor of Science Degree in Electrical Engineering Technology from Southern University A&M and an MBA from Southern New Hampshire University.
Robert and his family fell in love with the people, culture and scenic beauty of Annapolis and decided to make it there permanent residence in 2016.
410-266-1113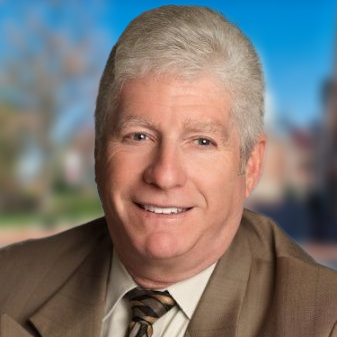 Senior Sales and Leasing Associate
Bill Greenfield is a native Annapolitan resident and businessman who's spent over 50 years working in the community. Bill hails from Anne Arundel Community College and the University of Maryland where he attended from 1970-1974. After graduation, Bill returned to Annapolis to operate his family's two retail clothing stores for 53 years before closing in 1990.
1990 marked a career transition for Bill when he obtained a real estate license and joined Hyatt Real Estate, which eventually became Hyatt Commercial. Alongside his real estate consulting business, Bill now specializes in the sale and leasing of office, retail, and industrial properties for users and investors.
Bill currently resides in Annapolis with his wife Debbie, a residential agent, and his children, Amanda and Aaron.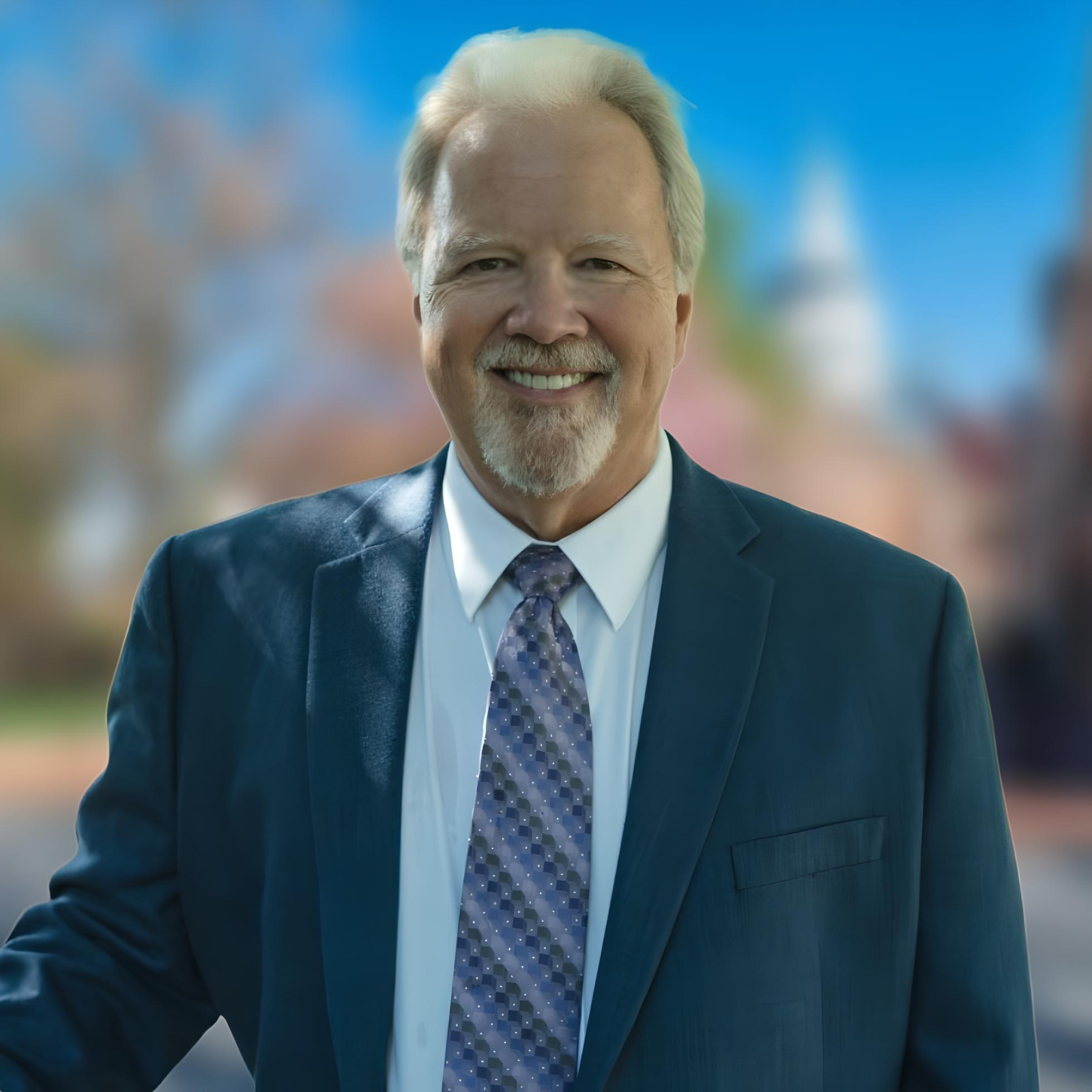 Senior Sales and Leasing Associate
Philip R. Hager has cultivated a rich and diverse career spanning planning, zoning, land use, environmental restoration, and public policy analysis across various government levels, from local to federal. With over three-and-a-half decades of experience, he has left his mark in multiple key roles, reflecting his commitment to improving communities and the environment.
Philip has held pivotal positions such as Director of Long-Range Planning in Worcester County, Executive Director of the Planning & Zoning Commission of Allegany County, Director of Land Use, Planning & Development in Carroll County, and Planning & Zoning Officer for Anne Arundel County. His most recent role was as Assistant Secretary of the Maryland Department of Natural Resources, where he oversaw the Lands Portfolio, encompassing State Parks, State Forests, Engineering and Construction, Land Acquisition & Planning, Wildlife & Heritage, and the Maryland Environmental Trust.
His journey in planning began as a Demographer/Public Facilities Planner for the Maryland-National Capital Park & Planning Commission in Prince George's County. He also contributed six years of his expertise as a Project Manager with the U.S. Army Corps of Engineers.
Philip's dedication extends beyond his professional roles. From 2014 to 2019, he served as the President of the Maryland Association of Counties Planners' Affiliate, representing planners from across the state. He has been a registered lobbyist and has advocated for Carroll and Anne Arundel Counties before the Maryland General Assembly.
With a wealth of knowledge and qualifications, including completion of the University of Maryland's Academy for Excellence in Local Government and recently obtaining his Maryland Real Estate Brokers license, Philip has embarked on a new chapter. This spring, he founded Hager Land Use Consulting, offering statewide Planning, Zoning, Natural Resources, and Land Use services. Philip currently resides in Annapolis.
Zach Hester is an Associate in Sales and Leasing at Hyatt Commercial. With a background as an Instructor at the United States Naval Academy, he brings strong leadership and a vast network to the team. A Naval Academy graduate and former Naval Aviator, Zach's transition into real estate showcases his commitment to expanding his skill set. He combines unique investing experience with a passion for client service in Central Maryland. Off-duty, Zach is an engaged community member, participating in Academy athletics and volunteering with Historic Annapolis.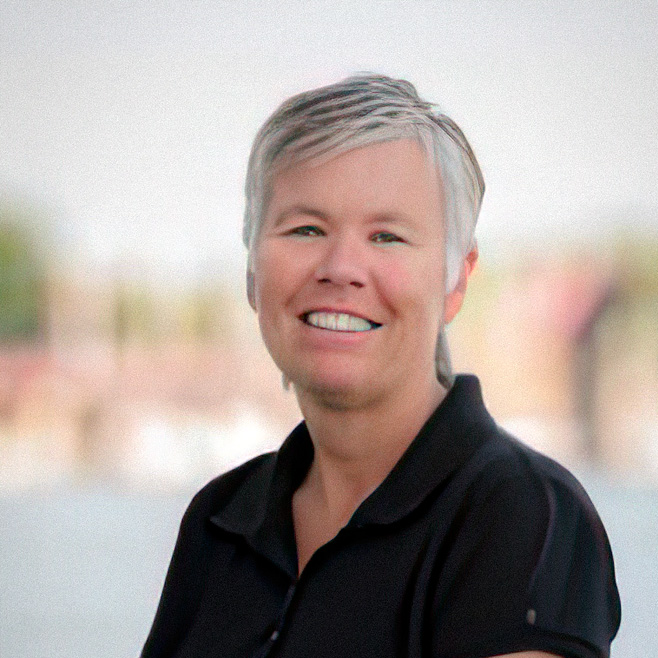 Susan Swank, an essential part of Murphy Commercial Real Estate Services, a Team of Hyatt for over 10 years. With deep expertise in commercial real estate, Susan's role is enhanced by her 7 ½ years in the United States Air Force and 5 years as a Program Management Specialist at The University of Maryland.
Her organizational finesse and affable demeanor shine as Office Manager. Susan's commitment extends to the Anne Arundel Commercial and Industrial Association for 8 years.
Originally from Texarkana, Texas, Susan resides in Piney Orchard, Odenton, Maryland. Apart from her professional contributions, she's active in the community as Vice President of The Piney Orchard Community Association Board and chairing events. Cooking, travel, and quality time with family and friends are her passions.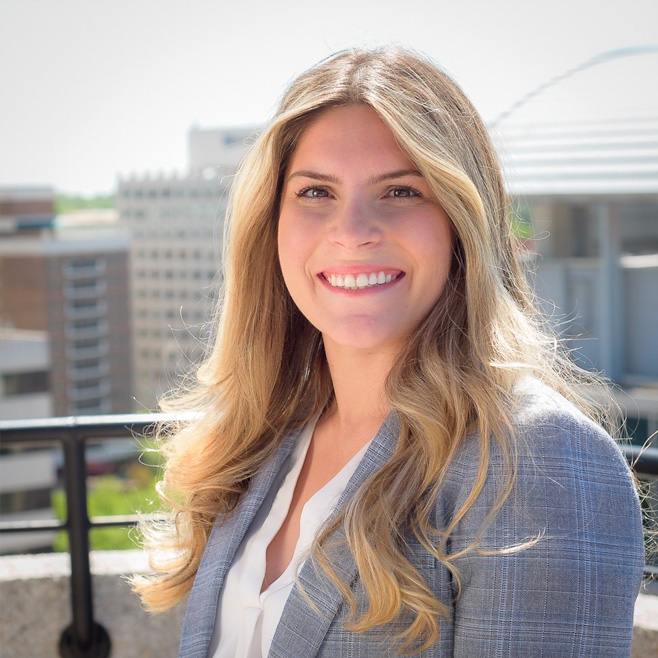 Director of Agent Resources
Gabrielle Titow, Hyatt Commercial's Director of Agent Resources, blends expertise in commercial real estate, government policy, and marketing. A Political Science graduate from McDaniel College, Gabrielle's role as a Legislative & Communications Director for the Maryland State Senate shaped her strategic acumen. 
From Campaign Director to Operations Lead in commercial real estate, Gabrielle's leadership and innovation shine. Her commitment and opportunity-driven approach invigorate Hyatt Commercial's branding strategies, affirming its industry leadership. 
Gabrielle provides an additional resource to the company and agents for marketing & branding efforts to better serve their clients. Beyond her professional role, she finds solace in the outdoors, cherishes time spent with friends and family, and has a passion for travel.